The heat is stored in the stones, and allows more water to be poured over even at lower temperatures. The heat does not dissipate and remains in the stones, although the fire is temporarily extinguished. The heat chamber of the Harvia Legend furnace has a modern grate structure which distributes the hot air. Some of the air being directed up to the upper part of the heat chamber, this method provides a more efficient, and clean fire. The modern grating structure extends the life of the oven.
A smaller safety distance for the side, and the back surfaces also makes it easier to place the stove safely. The Harvia Legend is designed for those who want to lightly heat the sauna from another room, or outside. The stove door can also be installed outside, or in a neighboring room.
The adjustable legs make installation of the stove easy. The sauna, and chimney are purchased separately.
Technical data:
| | |
| --- | --- |
| Sauna size: | 10m3 – 24 m3 |
| Amount of sauna stones (not included): | 200 kg |
| Weight: | 75 kg |
| Output : | 21 kW |
| Stone size: | Ø 10-15 cm. |
| Stone quantity, max: | 200 kg. |
| Smoke output : | 115 mm. |
| Adjustable feet: | 30 mm. |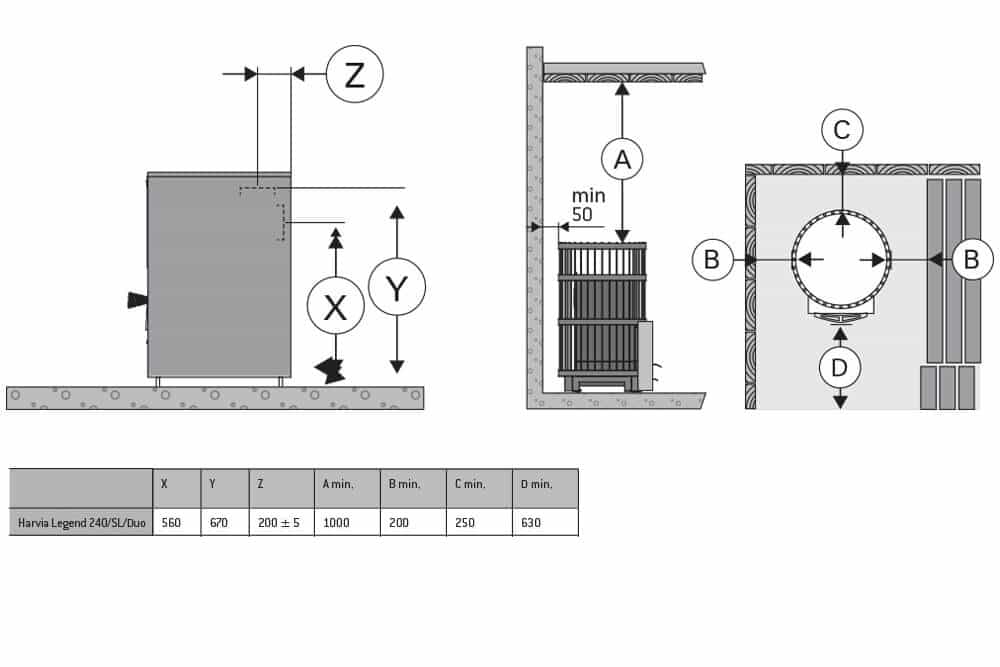 Documents